Day five - Successful coffee trip!
On Tuesday I was finally successful in hunting for great coffee in NYC. I started out at Macchiato, in Midtown. The place was VERY modern, house music on the speakers, a packed house, and sleek design everywhere. I had a tasty cappuccino there with nice latte art.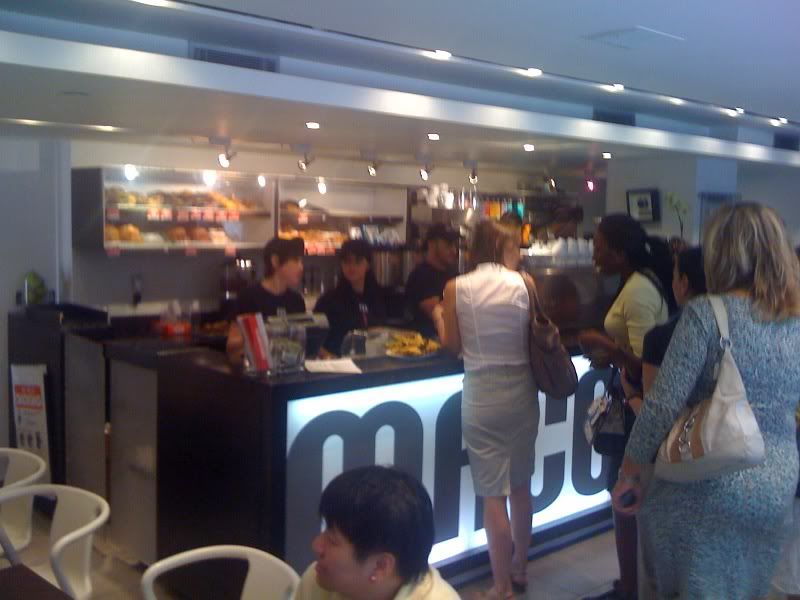 I continued by jumping on the subway and roaming around like a fool for about 40 minutes, which didn't seem like a promising start. But after a couple of wrong turns I lucked out and ended up exactly where I wanted to be: just a few blocks away from Cafe Grumpy.
I had a really nice cappuccino there, and chatted a little with the baristas about their coffee. They use multiple roasters and feature a "guest espresso" on rotation, which I thought was a pretty cool thing to do.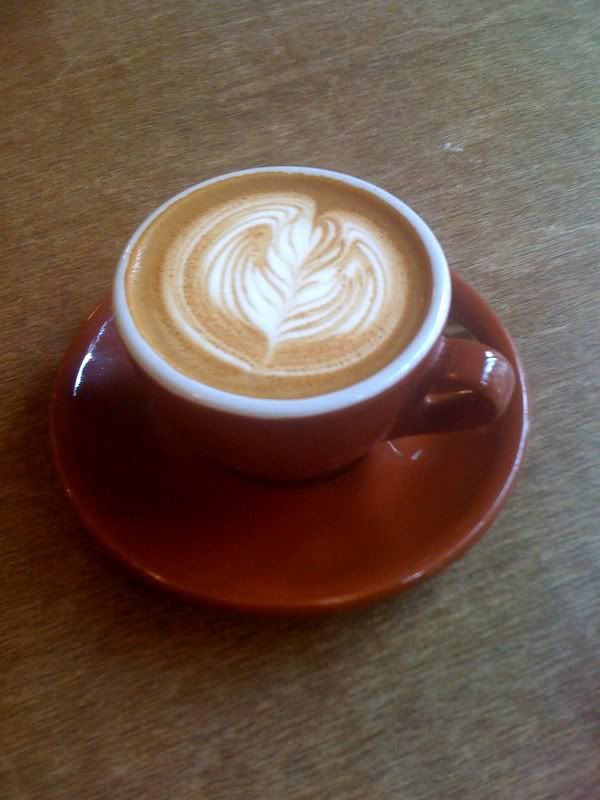 From there I went on to Chelsea where I visited Ninth Street Espresso in Chelsea Market. Wandering around outside the Market, I encountered
The High Line
, an amazing example of adaptive reuse and sustainable landscape architecture and design. From there I wandered around some more and ended up doing some window shopping.
After that I met up with Lan and Dan to watch cartoonist and humorist Michael Kupperman perform at The Strand bookstore. Fun, hilarious, and I got a signed copy of his new book
Tales Designed to Thrizzle, vol. 1
.
From there I left the group to meet up with Wade at a bar called Gatsby's. We had a couple of drinks, then went for a slice of pizza. Not a lot going on in the area, so we went back to Greenpoint (Brooklyn), where Wade lives. We popped into a couple of bars, but ended up at a really nice place called Black Sheep. The owner was there, so I chatted with him a bit about craft beers and the Brooklyn bar scene. He gave us a bag of Doritos, and then we headed home.
Another great day in New York!